Bonding of glazing in U-shaped channels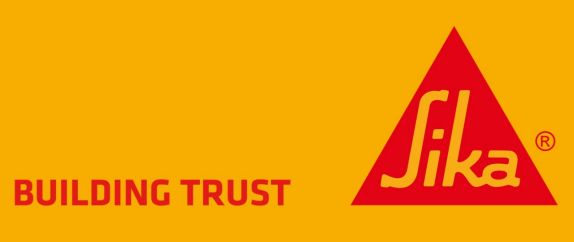 Pourable, self-levelling, two-component polymer grout based on polyurethane resin. It has been designed for embedding of monolithic or laminated glass panes in U-shaped support channels for standard glass railing, frameless or postless guard rail and balcony glazing. It is suitable for indoor and outdoor applications, if sealed with Sikasil WS product.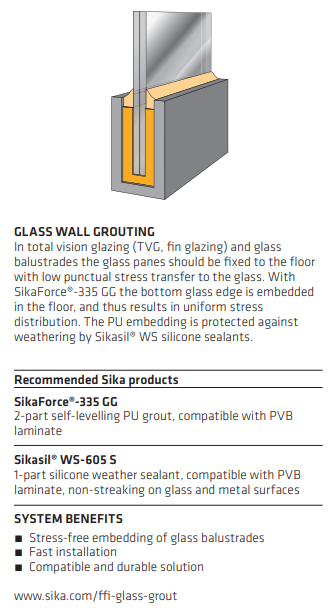 Application:
Stir the base part thoroughly until it is mixed homogeneously. Add the hardener in the specified ratio in the base part and stir until a homogeneous mixture is obtained. Apply before reaching half of the pot-life and join parts together within the open time. Consider that if mixed in bigger masses the exothermic reaction can influence the pot-life and open time significantly. Prevent adhesion to glass with a release agent or bond breaker. To protect the embedding material from UV radiation it is required to apply a bead of Sikasil Weather sealant on top. SikaForce 335 GG must be cured 24 hours prior the sealant application.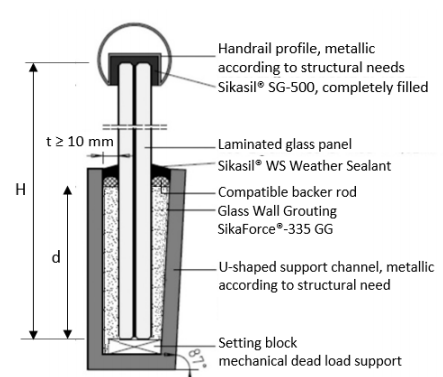 Advantages:
Solvent-free
Long pot-life, easy to use
Room temperature curing
Allows homogenous load distribution
Stress-free glass embedding process
Photo Gallery
Bonding of glazing on veranda